The Social Style Coaching Program
The Social Style Coaching Program is a four-week program designed to help managers and leaders increase and optimize their interpersonal relationships with others. It is appropriate for all levels. It combines online learning with executive coaching.
Why Sit in a Seminar when You Can do it Faster, Cheaper, and More Effectively?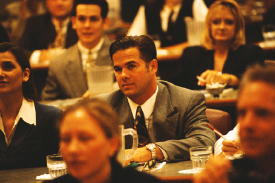 The Social Style Coaching Program is an alternative to costly training programs. When you consider the cost of the seminar, travel, time off-the-job, this program has a much better ROI. You get focus and attention from a highly qualified executive coach. This program is ideal for professionals, executives, salespeople, and others that -
don't have the time for seminars
want a program focused exclusively on their needs
don't like to share with strangers. This experience is 100% confidential. It's between you and your coach.
you get more time to practice, apply and get pointed feedback. It applies just to your situation.
want a lower total cost (seminar + travel + time off the job)
Here is how The Social Style Coaching Program works:
You meet with a certified executive coach to learn about the program, set goals and expectations, and start the process. Typically this is done on Zoom or Webex.
You complete a self-assessment to pinpoint your Social Style.
You then ask 5-10 others to complete a similar assessment about you. This is an online multi-rater 360° assessment that pinpoints your Social Style and measures your versatility. You select peers, colleagues, and/or subordinates to confidentially and anonymously provide insight about your Social Style and versatility.
You complete an interactive Social Style OnDemand+ program to learn The Social Style Model. It takes about 3-4 hours to complete at your own pace. It is very interactive and uses videos, case studies, and online exercises.
You meet with your coach to debrief the Social Style Profile report.. The coach is an expert in Social Style, and answers your questions. Your coach will help you to understand your strengths and weaknesses. You and your coach will develop an action plan to increase your versatility and effectiveness with others. You leave the coaching session with an action plan to implement during the next week.
You meet the following week with your coach, to review your plan, and discuss your experience using social style. You will get another assignment to complete before the next session.
At the final coaching session, you and your coach discuss your progress and provides you an opportunity to work on difficult relationships and other work-related problems. You help select what is important to you.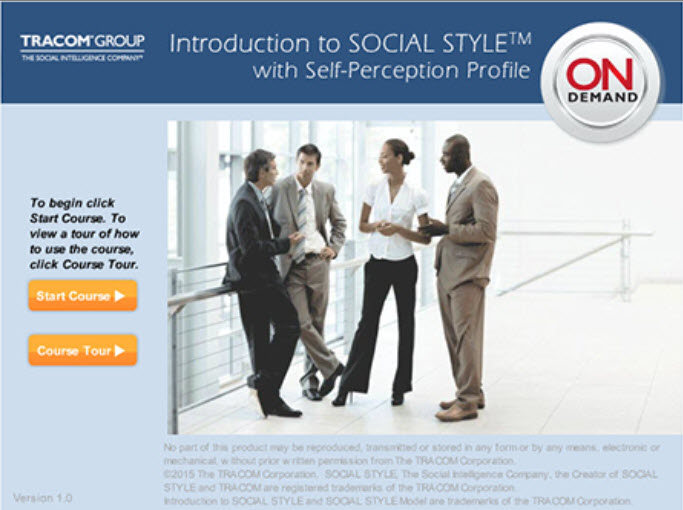 The cost is $1195 per participant, which includes:
A 2-3 hour OnDemand+ training program using the original validated Social Style Model.

An online multi-rater 360° Social Style assessment and report.

Four private coaching/training sessions with a certified executive coach. Each session is about an hour.

Social Style Navigator, a tool to help you apply your learning.

Email support from your coach in-between sessions.

Increased effectiveness in your relationships with others!
Key Benefits

About the same cost as a two day seminar, with no travel costs and flexible time frames to fit your schedule. You will be getting the same training content that others get in a public workshop.

Our personal guarantee that the process will work and make you a more effective leader. After the first session, if you're not convince this program will work for you, we will happily refund your money.

You get the validated research-based Social Style program that has documented bottom-line results of increasing versatility for leaders.

There's no obligation after the program. If you decide you would like additional coaching time, we will give you some options to continue.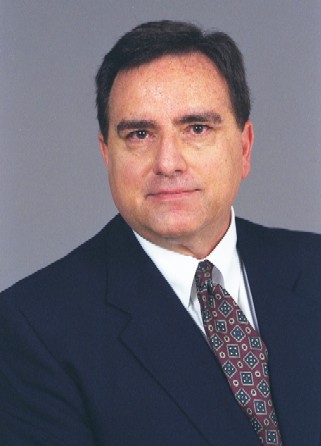 Rob VeVerka is an accomplished and in-demand executive leadership coach. Previously he was Director of Executive Education at the University of Cincinnati, where he worked with executives to improve their leadership skills. He was the Dean of the UC Executive Program for emerging and senior leaders in the tri-state area. Rob provides coaching for leaders around the world. His coaching process follows a step-by-step tested process for behavioral change. He has created a straight-forward and highly effective coaching process that consistently delivers successful results for his clients. He has an MBA and has held leadership positions at Ford, GE, Xerox, Ernst & Young, and the University of Cincinnati.

For more information - call Rob directly at 513-772-5115.
---
Why TopLevelCoaching?
One of the key differences of TopLevelCoaching is that we talk about follow-up and reinforcement at the onset of our business relationship. This help you to get a better ROI from your investment.


We customize all of our coaching and training around your markets, customers, and products. Custom Training helps participants quickly apply the knowledge and skills.


Our instructors are certified by Tracom. We have significant business experience and have outstanding reputations as facilitators and coaches.


You work with the same person. You are not passed off to someone else to take you to the next step..


We provide our clients value-added services such as customization, executive and versatility coaching, and follow-up sessions.
For more information - call Rob at 513-772-5115 or contact us.
---

Professional Learning Systems, LLC is an authorized and certified associate of Tracom. Social Style, Producing Results with Others, Selling to Achieve Results, are service marks of the TRACOM corporation.